Mocktails Uniquely Crafted Variety 12 Pack Nitro Cans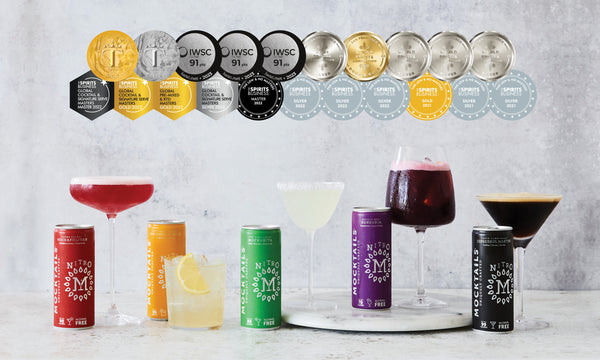 Black Friday Promo - Buy One Get One Free
Purchase a variety pack of nitro cans & receive a 12 pack of bottled Mocktails for free. Offer starting Thursday, November 23rd and ends Monday, November 27th. Discount will be applied to cart automatically when you add both items to cart.
4x Espress0% Martini, 2x Mockarita, 2x Mockscow Mule, 2x Mockapolitan, 2x Sansgria
Under 99 calories or less per 200ml Nitro Can
Non-GMO, No high-fructose corn syrup, No artificial colours or flavours, No preservatives, gluten-free, allergen-free, Vegan
Sophisticated, fun drink for any occasion, delicious as is for an alcohol-free experience. Serve cold over ice
Mixology inspired beverages. Premium beverages that serve up a better experience.
Uniquely crafted non-alcoholic mocktail versions of the classic drinks: Espresso Martini, Cosmopolitan, Margarita, Sangria, and Moscow Mule.